What are some activities my toddler can do during General Conference?
Below are two General Conference activities. For more activities, visit my Toddler General Conference activities page, my Preschool General Conference activities page, or the General Conference Linky party. Enjoy!
*Get all of our General Conference printables in one easy download here.*
For Toddlers: Blocks and a Basket
For Preschoolers: Shower Curtain Car Town
Toddler General Conference Activities – Blocks and a Basket
This fun and simple activity only takes two things: 1-wooden alphabet blocks, and 2-a container to fit them in. Smiley Man loves playing with our wooden blocks, but for some reason I don't get them out very often. That will make them extra special for General Conference. I am adding a container to use with the blocks, just so Smiley Man can put the blocks in it and then dump them out again. A favorite for all toddlers. :)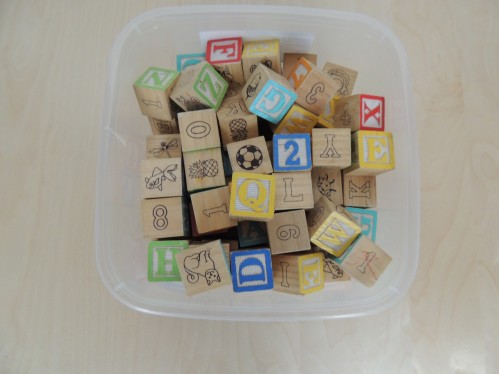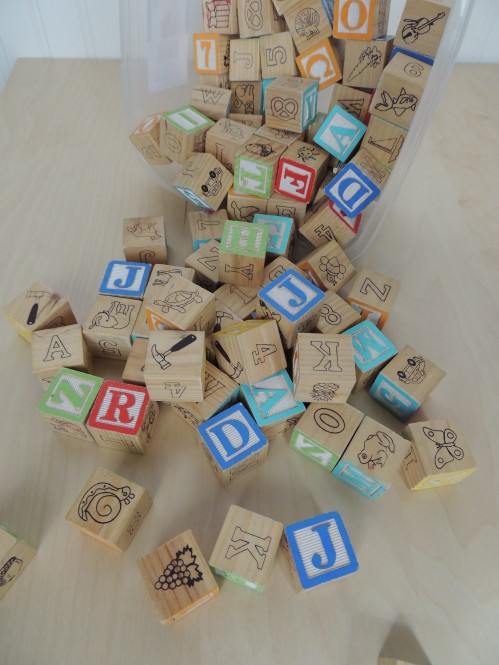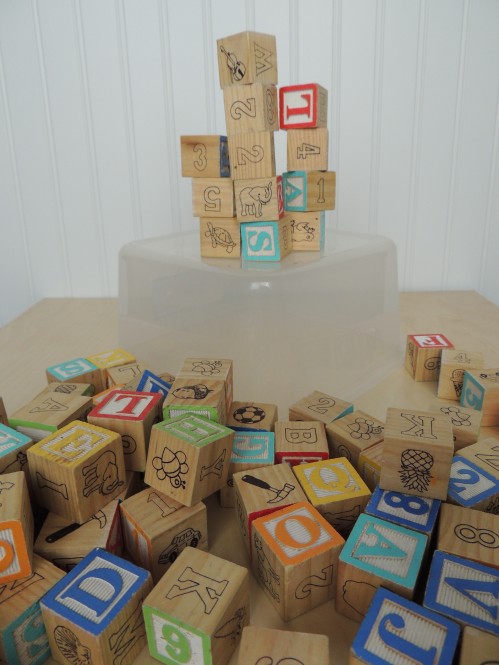 Preschool General Conference Activities – Shower Curtain Car Town
I don't know about you, but my kids have a huge assortment of toy cars. They just can't get enough of them. I should also mention that Smiley Man started making sound effects with a car long before he ever tried saying a word. I guess it's a boy thing. :) Since my boys love their cars so much, I was looking for new ways that they could play with them.  I found this AMAZING idea for a shower curtain play mat from allmylittlegems.com. I decided to make a car town play mat just for General Conference and then my kids could continue to enjoy it after Conference.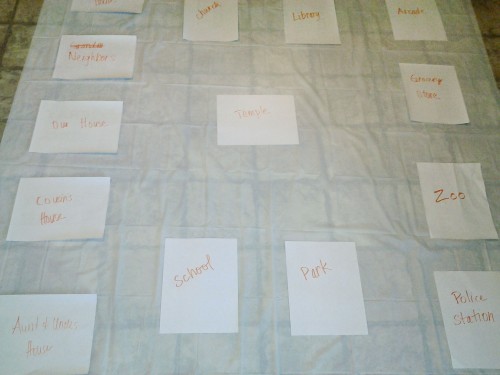 I used a can of cooking spray and taped a sharpie marker on either side of it to draw the roads. That made it so all the roads were the same size. Also, I drew everything on the mat, including the roads and outlines of buildings using a black sharpie. I used crayons to color inside the buildings and the  crayons colored nicely on the shower curtain. I drew a church, a temple, (it is for General Conference after all), a school, a park, a grocery store, an arcade, a zoo, a police station, a library, and several houses. I also added in some stop signs, trees, etc. to liven it up a bit.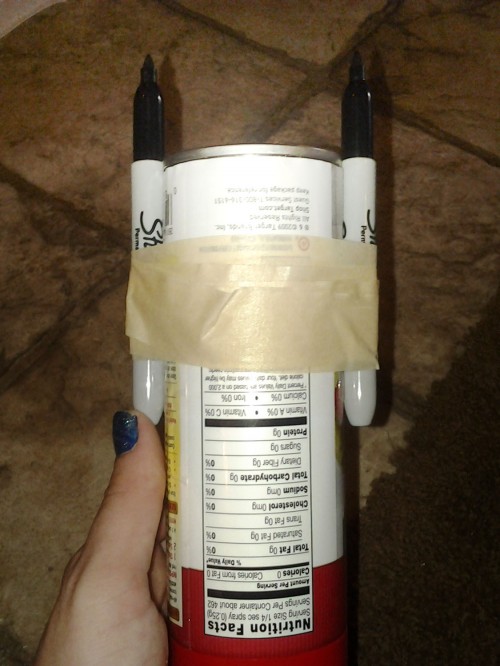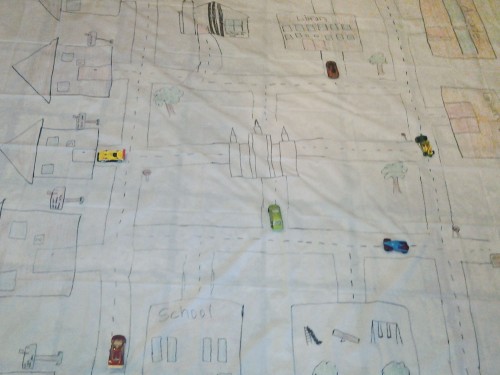 The shower curtain does move around a bit while my boys play on it. To fix this problem, I usually tape some of the sides down using masking tape or packing tape.
Follow my General Conference Ideas pinterest board for the latest General Conference activities. Find out more about General Conference here.