What is a fun busy bag that will keep my toddler busy and that is super simple to make?
This busy bag has been used constantly since I made it. In fact, I had to hide it so that it would be new again when my baby is born. I am making all of these busy bags so Smiley Man has something to do while I am nursing after all. The best part about this busy bag is that the template is already made for you! All you have to do is print the template, cut and trace some felt, and then put everything inside the busy bag.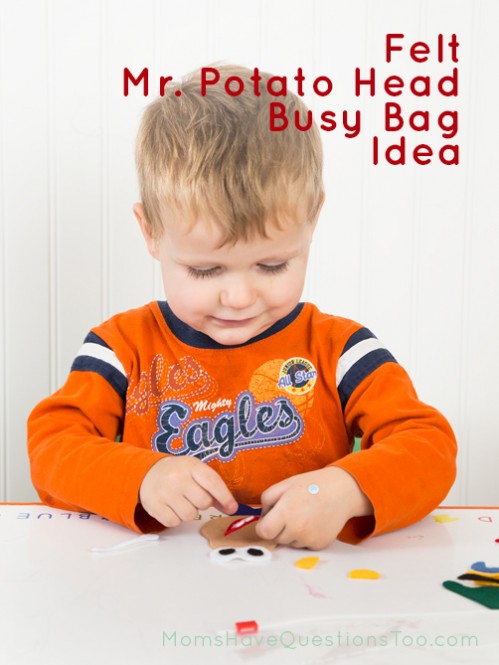 To make this Felt Mr. Potato Head busy bag, you will need to go here to download the template. She has great instructions on her blog for making the busy bag. In fact, she makes hers inside of a travel size diaper wipes container. Honestly, that is a great way to store this fun game. I only did mine in a gallon zip lock bag because that is how all of my other busy bags are stored and I wanted them to be uniform.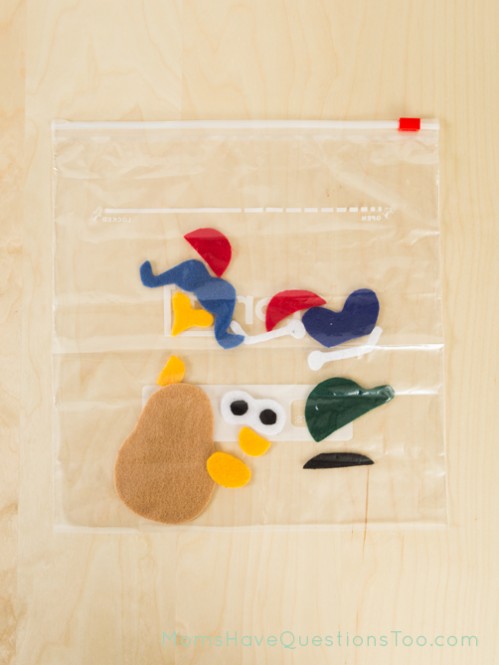 I won't go too much into directions or anything because it's all in the Mr. Potato Head post. In case you haven't clicked the link yet, she even has templates for a Mrs. Potato Head and some boy and girl dress up sets.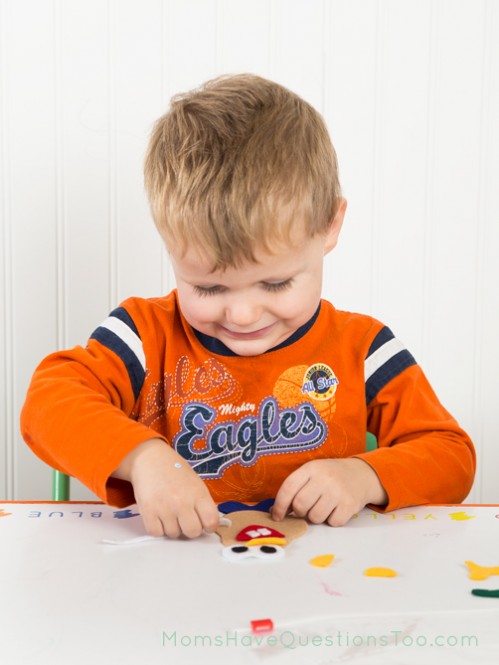 Like I said before, this busy bag has been played with a ton since I made it. Little Bear likes to make it the exact same way each time and then pretend that the Mr. Potato Head is talking. Smiley Man likes to create abstract faces on Mr. Potato Head and he does something different every time. This busy bag is so great, I think I'm going to make the boy dress up set from The Dagenais Daily just because I know my boys will love it as much as they have loved this Felt Mr. Potato Head.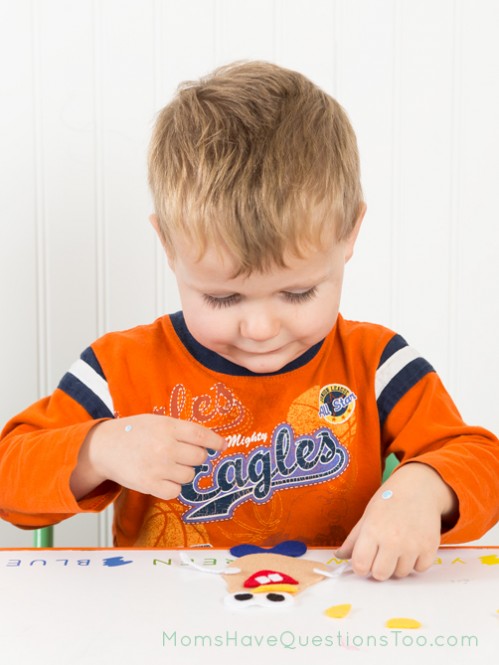 Other Busy Bags you might like
[hr top]
We've found some fun people with great linky parties. You might just see this post linked up on one of these amazing sites!
No Time for Flashcards, Train Up a Child, Teach Beside Me, 1+1+1=1, Living Montessori Now, In Lieu of Preschool, ABC & 123, Sun Scholars, All Our Days, Frogs and Snails and Puppy Dog Tails, Homeschool Creations, 123 Homeschool 4 Me, Teaching Mama.