What is a fun way I can teach my preschooler about patterns?
I made these free pattern coloring printables as a way to teach patterns for preschoolers. I borrowed the idea from my Tot School Curriculum (it's almost finished, it should be ready by the end of the week!). The idea behind the printables is pretty simple and probably doesn't need any explanation, but here it goes anyway.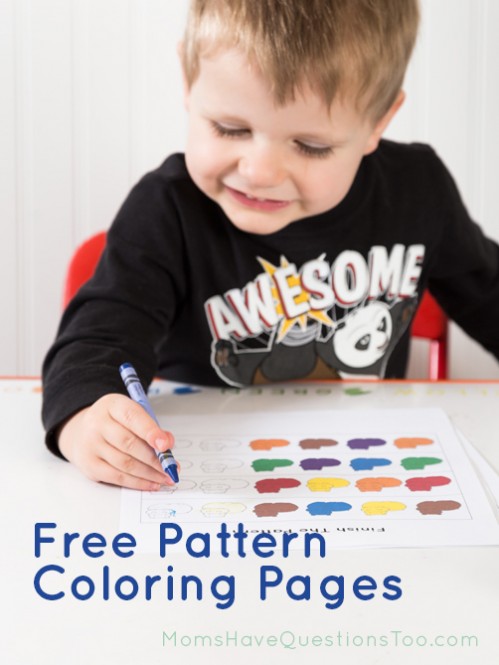 Each row has a different pattern. The last few pictures are blank so that your child can color the pictures the correct color to finish the pattern. The pages are different difficulties. The first page is the same as the ones that are in the Tot School Curriculum and are perfect for kids who are just learning patterns. The second page is slightly more difficult and the last page is the most difficult.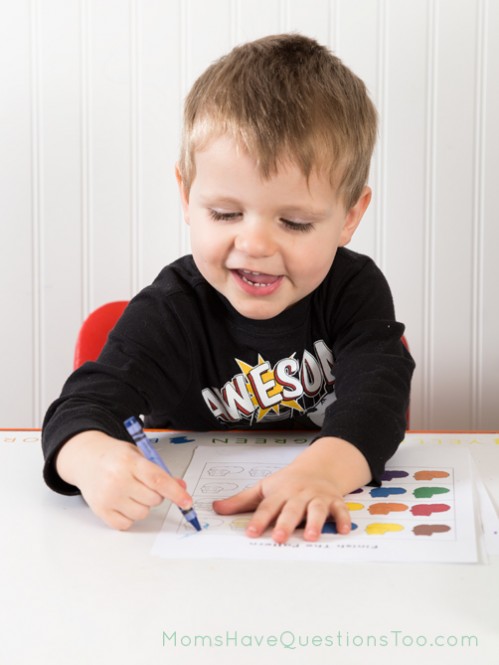 Smiley Man does not quite understand the concept behind these printables, but he is so close! I know that once we start doing these regularly he will understand them. Plus, he loves coloring so this is a great way to do math-related coloring.
Little Bear did these printables when he got home from school and he really liked them. He understands patterns very well, so the pattern part of these printables was very easy for him, but he loved coloring and finishing the pattern. If you have a preschooler that needs to practice patterns, these free printables are a great way to do it.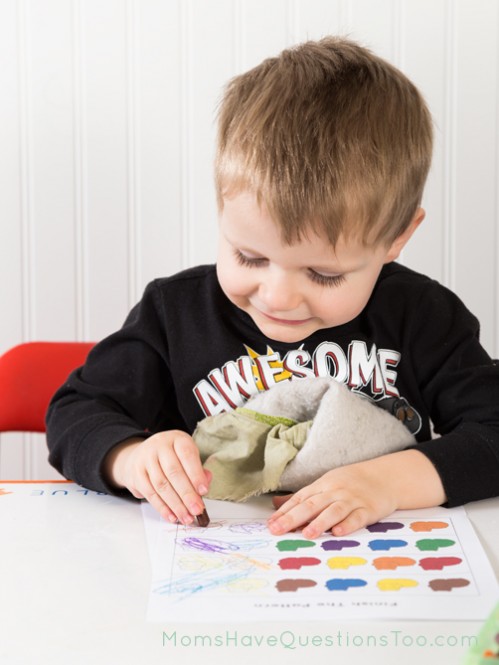 If you are looking for more great ways to practice patterns, be sure to check out the other pattern posts in this series.
I hope you are all excited for the Tot School Curriculum. Now that it is almost complete, I'm happy to say that it has turned out even better than I hoped. I know that Smiley Man will learn so much over the next year with this curriculum. We are already doing the first theme (A is for apples) and Smiley is having a blast. Check back on Tuesday to see the post.
[hr top]
We've found some fun people with great linky parties. You might just see this post linked up on one of these amazing sites!
No Time for Flashcards, Train Up a Child, Teach Beside Me, 1+1+1=1, Living Montessori Now, In Lieu of Preschool, ABC & 123, Sun Scholars, All Our Days, Frogs and Snails and Puppy Dog Tails, Homeschool Creations, 123 Homeschool 4 Me, Teaching Mama.