What are some activities my toddler can do during General Conference? How can I keep my preschool aged child attentive during General Conference?
Below are some activities that are meant to keep your toddler or preschool aged child busy and quiet during General Conference. If you would like to see more General Conference activities, go to the Toddler General Conference Activities page or the Preschool General Conference Activities page. Or, if you want, check out more information about LDS General Conference. Enjoy the activities!
Toddler General Conference Activities – Blocks and a Basket
This activity bag will only include two things: wooden alphabet blocks and a basket that they fit inside. Smiley Man loves playing with our wooden blocks, but since they make such a mess, I hardly ever get them out. That will make them extra special for General Conference. I am adding a basket to use with the blocks, just so Smiley Man can put the blocks in the basket and mostly so he can dump them out again. Every toddler I know loves to dump stuff out. :)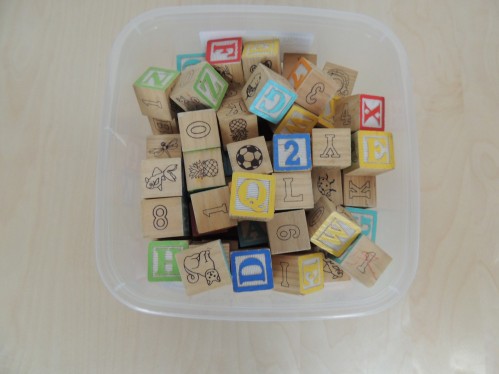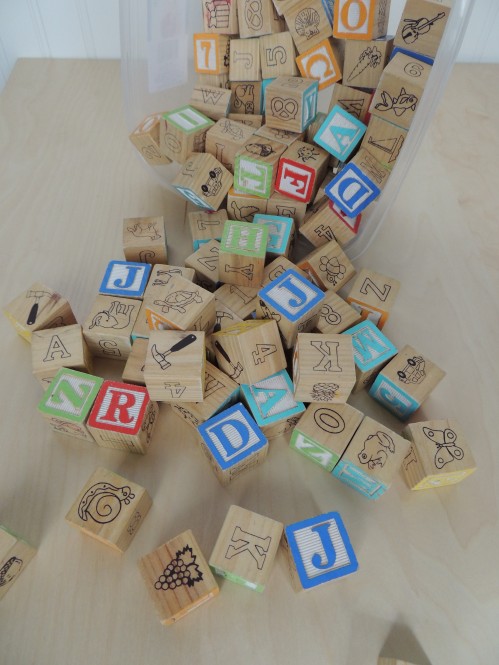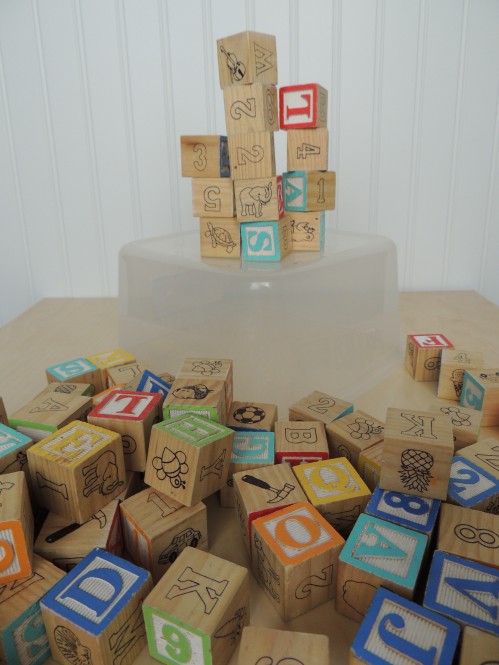 Preschool General Conference Activities – Shower Curtain Car Town
I don't know about you, but my kids have a huge assortment of toy cars. They just can't get enough of them. I should also mention that Smiley Man started making sound effects with a car long before he ever tried saying a word. Yes, that is true. Little Bear taught his younger brother well. :) Since my boys love their cars so much, I was looking for new ways that they could play with them.  I found this AMAZING idea for a shower curtain play mat from allmylittlegems.com. I decided to make a car town play mat just for General Conference and then my kids could continue to enjoy it after Conference.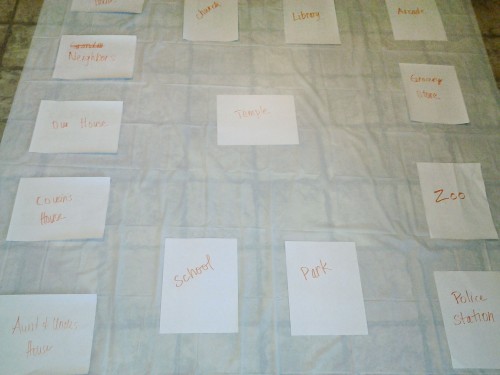 I used a can of cooking spray and taped a sharpie marker on either side of it to draw the roads. That made it so all the roads were the same size. Also, I drew all the places on the play mat rather than printing the logos of stores that we go to. I mostly did that to save some ink. ;) I used black sharpie markers for all of the roads and outlines of buildings. I used crayons to color inside the buildings and the  crayons colored nicely on the shower curtain. I drew a church, a temple, (it is for General Conference after all), a school, a park, a grocery store, an arcade, a zoo, a police station, a library, and several houses. I also added in some stop signs, trees, etc. to liven it up a bit. If you have girls you could do something similar with a doll or pony town, too.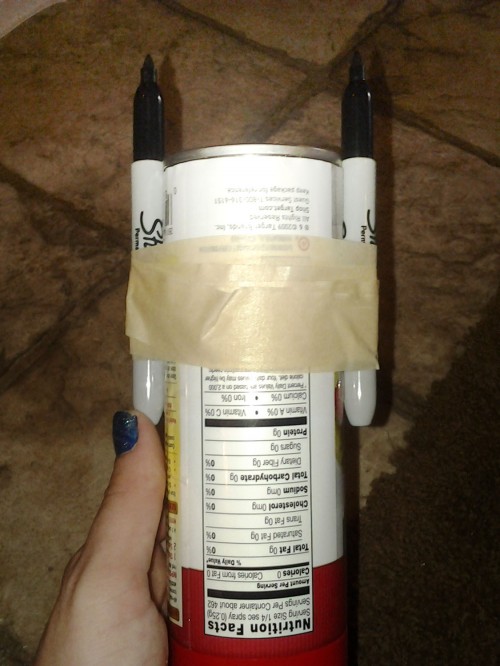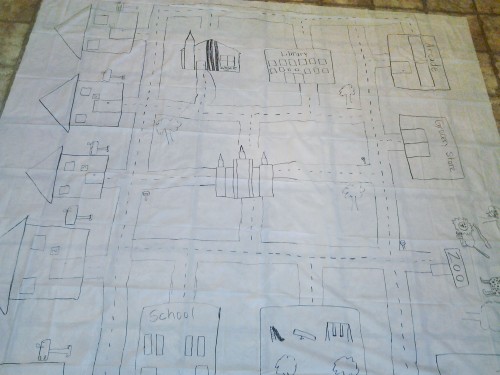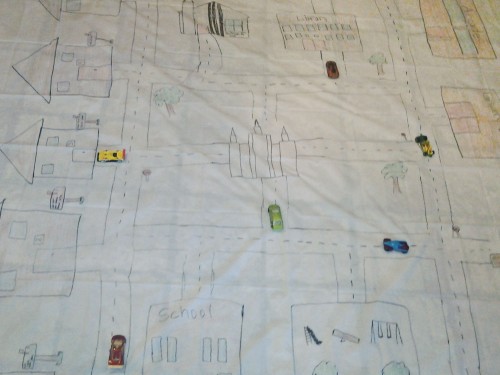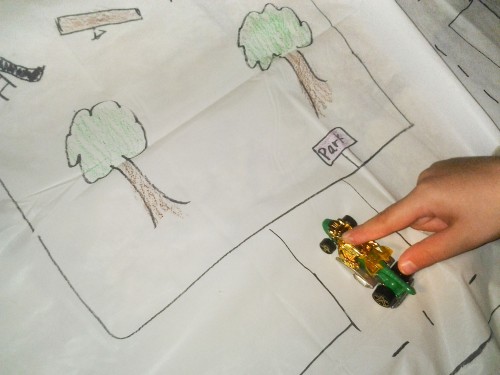 In our trial run, the shower curtain moved around every time the boys did. I plan to use packing tape or masking tape to keep the edges down while Little Bear is playing on it during General Conference. If that doesn't work, I can always bust out the duct tape. You know what they say, duct tape never faileth. ;)