I love General Conference so much, but honestly, it's difficult to pay attention when I'm trying to keep my kids quiet the whole time. Luckily, I found the most perfect way to eradicate that problem. What is this brilliant solution you ask … drum roll … General Conference activities for toddlers and preschoolers! Check out my General Conference Linky party here.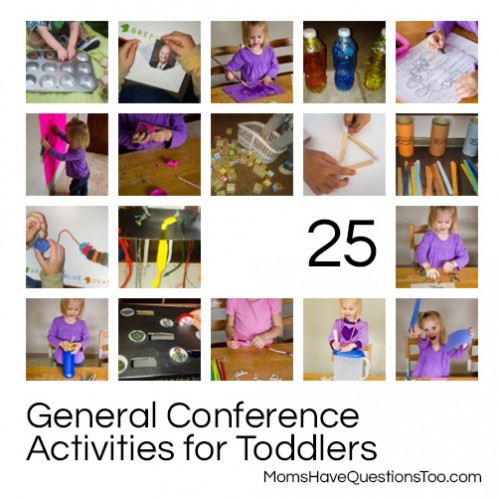 *Get all of our General Conference activities in one easy download here.*
I like to have a different activity for my toddler to do for each speaker. There are around 31-33 talks each General Conference, but I usually use the same activities on Saturday and Sunday so I really only need 16-18 activities. I put the General Conference activities for my toddler into gallon sized zip lock bags and each time there is a new speaker, Smiley Man gets a new bag.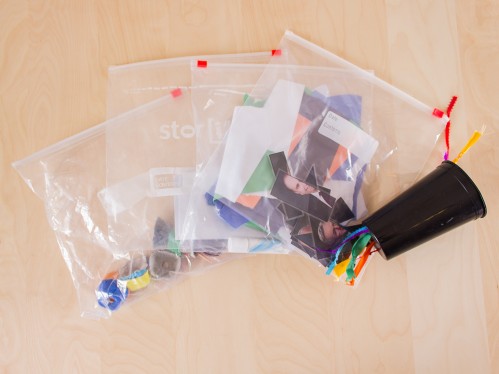 New from October 2014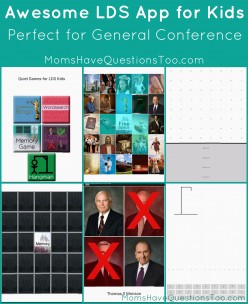 General Conference app for kids
New Activities from October 2013
7 New General Conference Activities for April 2013

Magna Doodle


Look at Books

Styrofoam and Golf Tees/Toothpicks

Transferring pompoms or glass gems

October 2012 General Conference Activities for Toddlers



*Envelopes and Apostle Pictures














*Paper Tube and Popsicle Sticks
[hr top]
Common Supplies Used
Other Posts you Might Like
*Get all of our General Conference printables in one easy download here.*