Below are some activities to keep your toddler or preschool aged child busy and quiet during General Conference. If you would like to see more General Conference activities, go to the Toddler General Conference Activities page, the Preschool General Conference Activities page, or the General Conference Linky Party. Enjoy!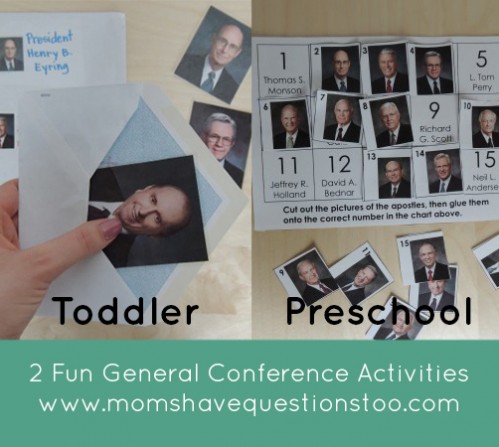 *Get all of our General Conference printables in one easy download here.*
For Toddlers: Apostle Picture and Envelope Match
For Preschoolers: Cut and Paste Apostles in the Correct Order
Toddler General Conference Activities – Envelopes and Apostle Pictures
This envelope matching game is a big favorite for both Smiley Man and Little Bear. To make it I printed off these pictures of the Prophet and Apostles. You will notice there is a large and small picture of each apostle. I glued each small picture to the front of an envelope. I then wrote the full name of that person next to the picture. Finally, I covered the front of the envelope with contact paper for more durability.
Next, I laminated each of the large pictures. You could also cover the pictures with contact paper if you don't have a home laminator. If you are in the market for a home laminator, check out my review of the Scotch Thermal laminator. I love it!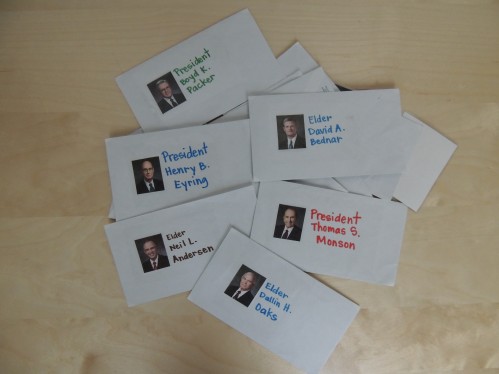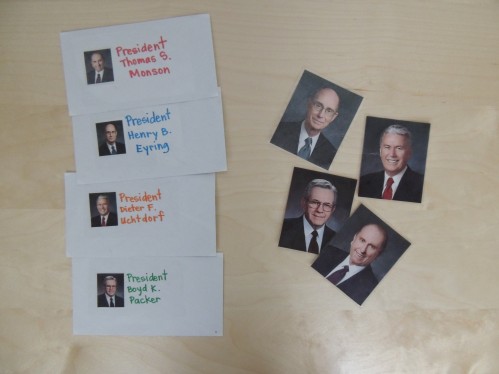 How to Play
Pick up a large apostle picture. Find the envelope with the matching picture. Put the large picture inside of the envelope. Easy, right? I bet you didn't even need those directions. :)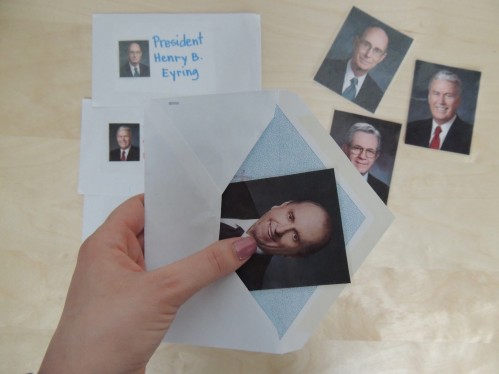 Preschool General Conference Activities – Cut and Paste Apostle Pictures
I print this Apostle Cut and Paste page out each General Conference (and even some random Sundays) and Little Bear loves it every time like it's brand new. I guess good 'ol cut and paste activities never get boring to preschoolers. Little Bear really likes that he can do this activity all by himself because all he has to do is match the numbers. I like that this keeps him quietly engaged while I listen to General Conference. :)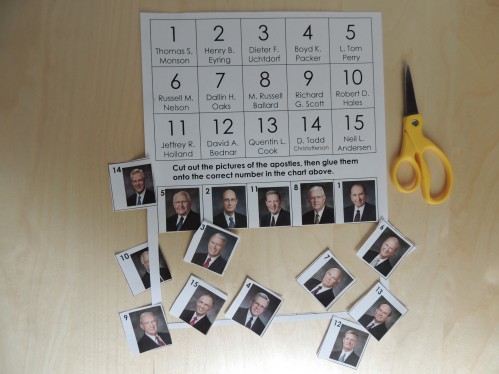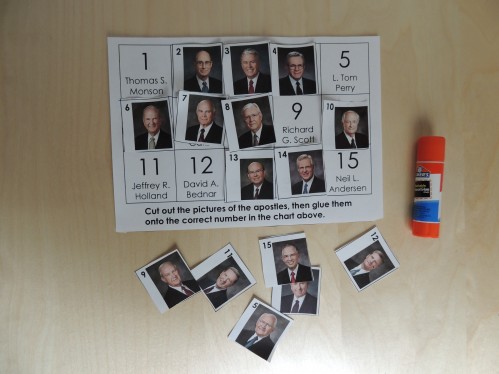 I've explained to Little Bear a couple times how the pictures go in order according to who has been in the Quorum of the 12 the longest. He doesn't really understand it yet, but at least he's getting familiar with the apostles faces!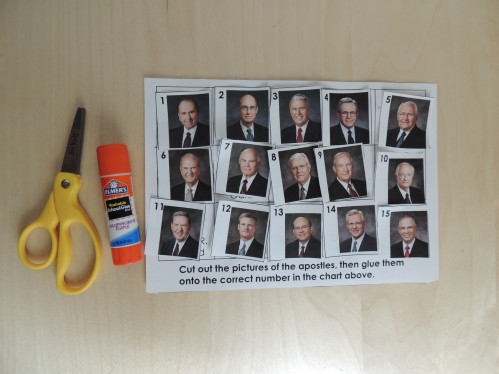 *Get all of our General Conference printables in one easy download here.*
Follow my General Conference Pinterest board for the latest General Conference activities from around the web. Find out more about General Conference here.