What are some inexpensive items I can use to fill a gift basket for my kids and teenagers?
Easter time is coming which means grocery stores filled to the brim with tempting items to fill your kids' Easter basket. It's easy to get hooked and want to buy every single kind of Easter egg fillers, but that certainly costs a lot of money. If you want to save some money on the Easter gifts for your kids, be sure to start by setting a budget. Next, look for lots of Easter basket gift ideas (like the ones in this post). Buy a few things and then have fun putting your cheap Easter gift baskets together.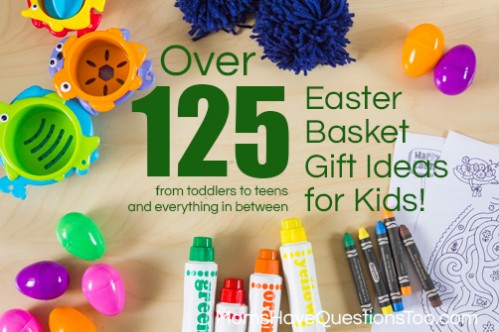 Also, never underestimate the trick of putting items in an Easter basket that you will be buying anyway (sunscreen, swim goggles,toothbrush or toothpaste, etc.). Kids might even take better care of those things since they got them in their Easter basket. ;) This post has ideas for kids' Easter basket gifts and fillers, Easter egg fillers with mostly non-candy ideas, alternatives for Easter grass, and Teenager Gift Basket Ideas. If you have a great idea you'd like to add, be sure to leave it in the comments!
 Kids Basket Gifts and Fillers
 Easter Egg Fillers (Mostly Non-Candy Ideas)
Pennies and Nickels
Scripture verses
Notes from Mom and Dad
Grapes
Cheese cubes
Balloons (before they've been blown up)
Fruit Leather rolled up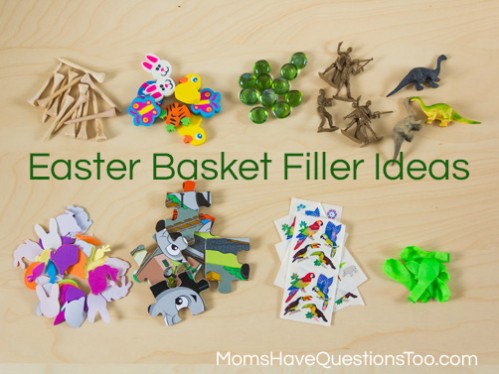 Teenager Gift Basket Ideas
Movie tickets
Pictures in a frame
Alternatives for Easter Grass