I wanted to do a turkey craft with Little Bear since November started, but I just haven't gotten around to it. The other day I saw this awesome idea on Kids Activities Blog to make patterns with paper leaves. Little Bear needs some extra practice with patterns, so I thought patterns would be the perfect thing to incorporate into a turkey craft. We began with traditional handprint turkeys, but used two handprints for each turkey rather than one.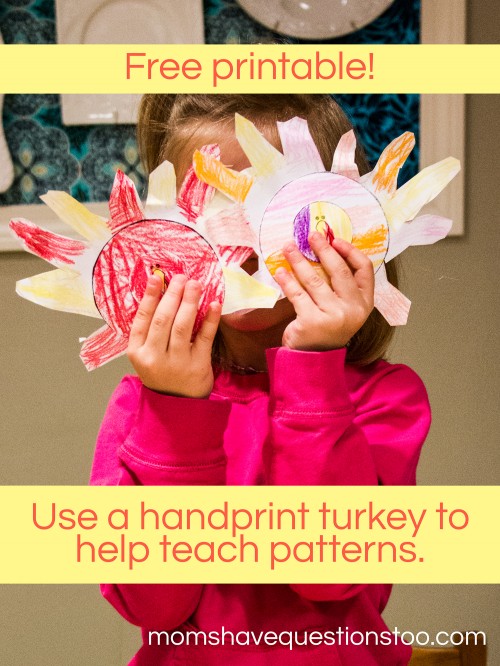 We started by tracing both of our hands onto a piece of white construction paper.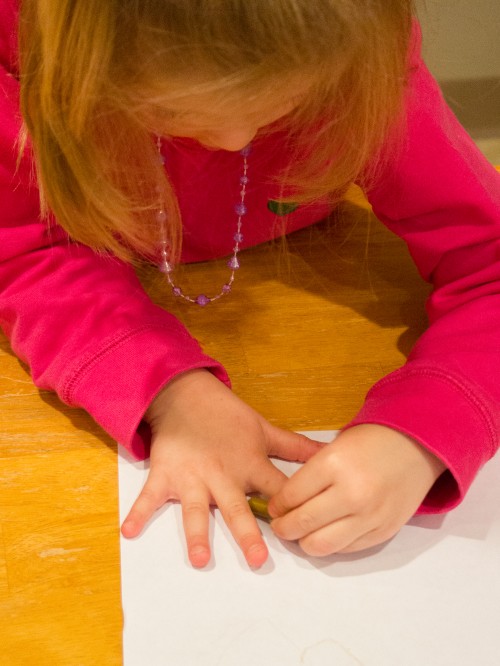 Next, we cut the hand prints out and glued them together so that all 10 of the fingers looked like feathers.
Next, we cut out this cute turkey face and body to glue on our feathers. You can have these cut out ahead of time or have your preschooler help cut them out. We decided to color them before cutting them out.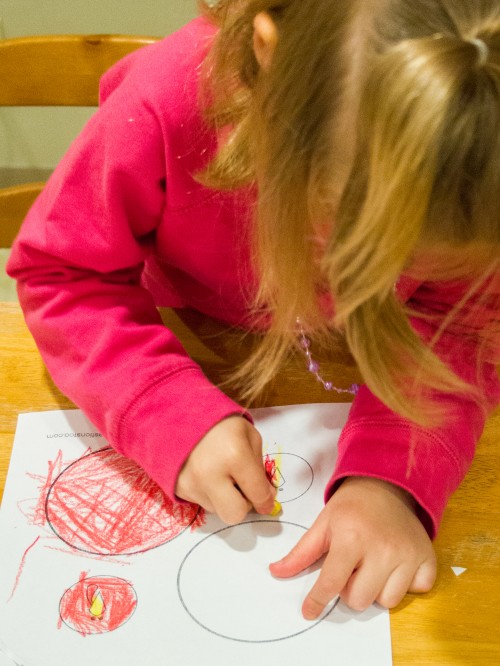 I then told Little Bear that we were going to decorate the turkey feathers in a pattern. He is just starting to notice patterns so he was really excited about this idea. We chose two colors of crayons for the feathers (orange and brown). Then, Little Bear colored the feathers one by one in the pattern (orange, brown, orange, brown, orange, brown, etc.).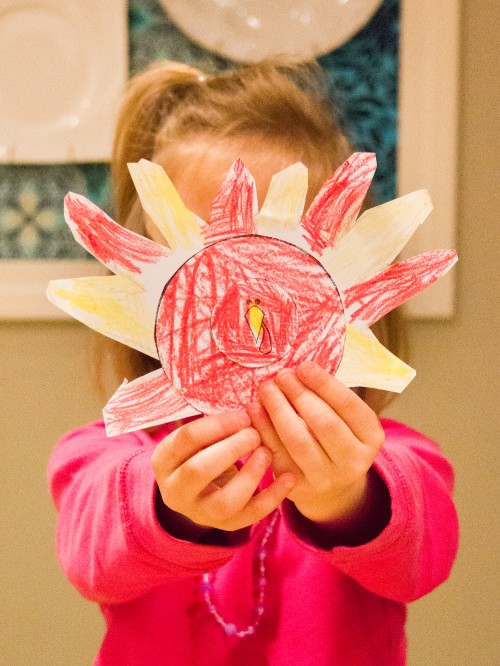 We used crayon to color the feathers, but you could also use markers, do-a-dot markers, paint, or for even more fun, you could use glitter. We hung the turkey on the wall and we decided that he looked sort of lonely all by himself. So, we made some more turkeys. Little Bear really had fun with this activity and since we made several turkeys, we got to practice lots of different patterns. :)