What are some leaf preschool activities my preschooler can do?
Little Bear has been fascinated with rocks and leaves lately. Now is a really good time of year to be learning about leaves, so I took the opportunity to create some educational activities centered around leaves. I started with one activity, but it turned into several activities, so I ended up with a whole Leaves Preschool Pack.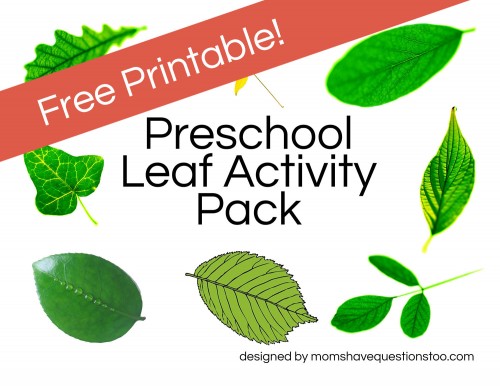 I've been trying to make cutting and pasting more fun for Little Bear, so I started off making this cut and paste shadow match activity. Little Bear cut out all of the colored leaves on the first page, then glued them onto the leaf with the same "shadow" on the next page.
Next, I made this leaf scavenger hunt. He keeps going into our backyard with a grocery sack to "gather leaves." This makes him feel really important. I think he feels like he is gathering firewood or something. I thought it would be fun if we took the leaf scavenger hunt to the park and see if we could find any of the same leaves. We haven't done this one yet so we'll see how it works out in real life.
Next I made these leaf puzzles. Little Bear was sick of cutting, so I cut these out and then Little Bear matched them together. After he found all of the matches, he glued them onto some construction paper.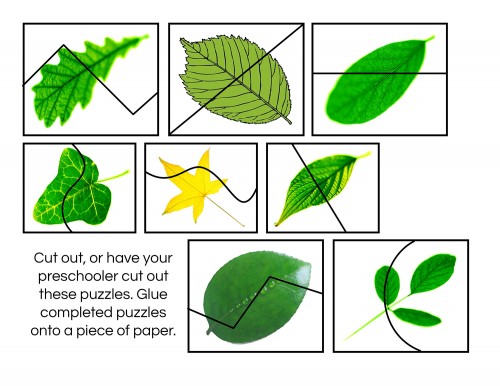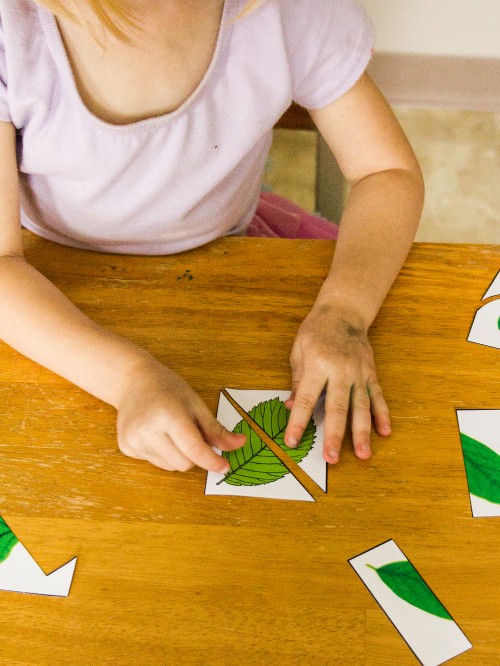 I made another puzzle because Little Bear is so into them right now. This one was a number puzzle. Little Bear started by gluing the strip with the number 1 on the left edge of a piece of construction paper. Next, he found the number 2 and glued that next to the first strip, and so on. Once all the strips were glued on in the correct order, there was a nice picture of a tree.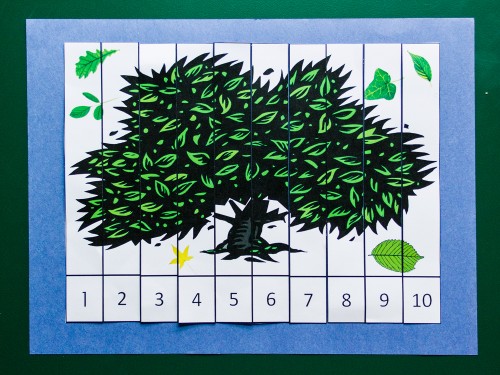 We did this pre-writing activity next. I usually have Little Bear use a crayon rather than a pencil, but sometimes he wants to use a pencil. It is harder for him to stay on the line when he uses a pencil so maybe we should be practicing with a pencil more often. ;)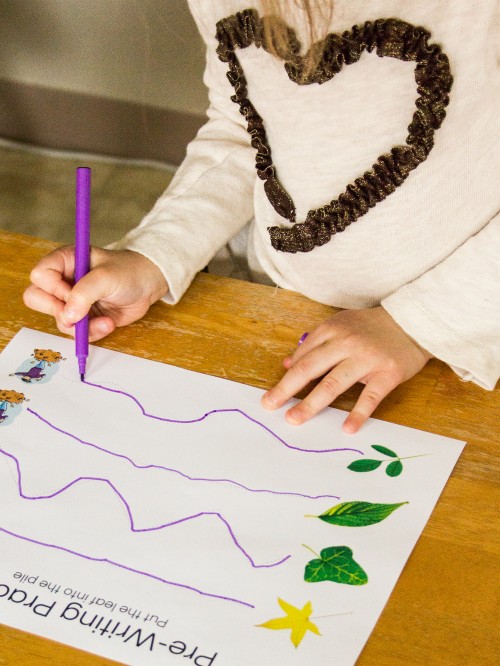 I had to make a do-a-dot activity because Little Bear loves them. You could also use some magnet pompoms with this page, or you could just color the circles.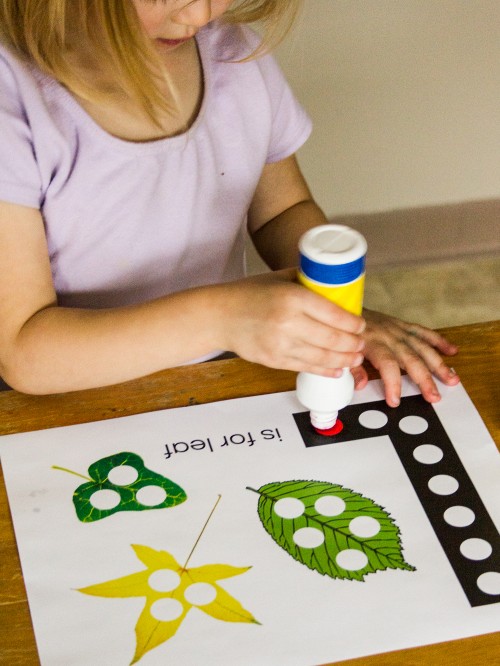 The last activity is a upper and lowercase letter sort. I cut out all of the leaves on the last page, then Little Bear sorted them under the correct tree. Little Bear is really good at these sorts, but he still enjoys them, so I figured it was worth it to make one.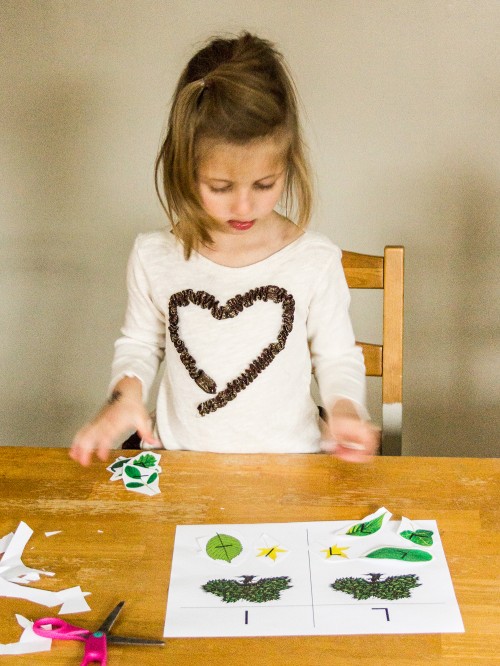 Well, that's it for my very first preschool pack ever. Let me know if you like this or if you want more activities in the pack. If I get some good feedback I may be making more preschool packs.