How can I listen to General Conference if I have small children? What games or activities can my child do during General Conference?
Below are some activities for preschoolers and toddlers that will help them stay busy and quiet during General Conference. If you would like to see more General Conference activities, go to the Toddler General Conference Activities page, the Preschool General Conference Activities page, or the General Conference Linky Party. Enjoy!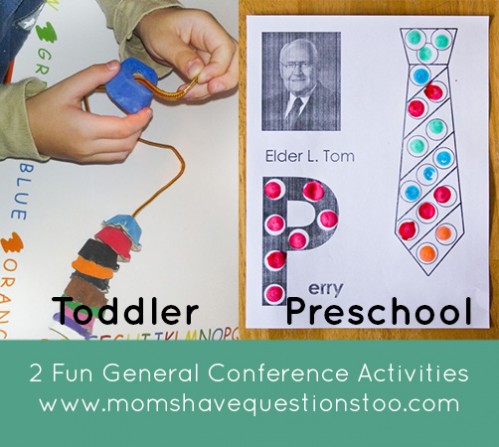 *Get all of our General Conference printables in one easy download here.*
For Toddlers: Egg Carton Beading
For Preschoolers: Apostle Do-a-Dot Pages
Toddler General Conference Activities – Egg Carton Beading
Beading is a great activity for toddlers and preschoolers alike. The trick is finding a beading activity that is the right developmental stage for your child. This particular activity is great for toddlers. Get an egg carton and cut out all twelve of those little cup-like pieces that hold the eggs. Next, cut a small circle hole from the bottom of them. This was fairly easy because there happened to be a circle shape already in the bottom of my egg carton pieces and I used that as a guide. The hole should be about ¼ – ½ inch across.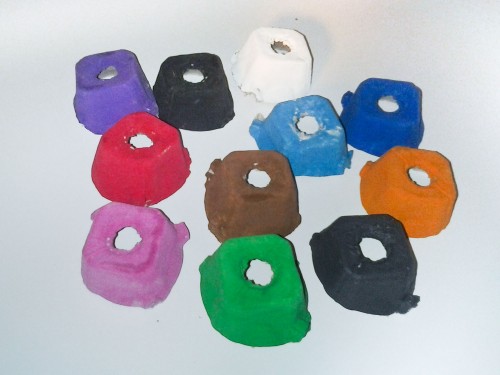 When everything is all cut out, paint the egg carton pieces all different colors. Get a shoelace and double or triple knot it near the bottom. You want the knot to be bigger than the holes in the egg carton pieces.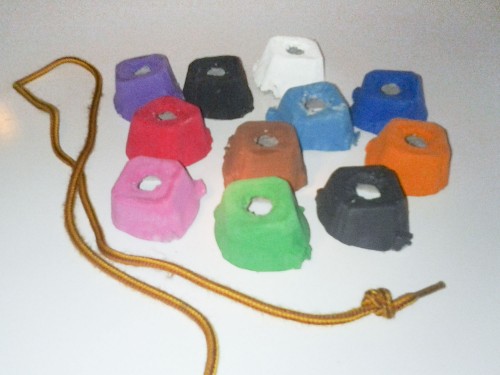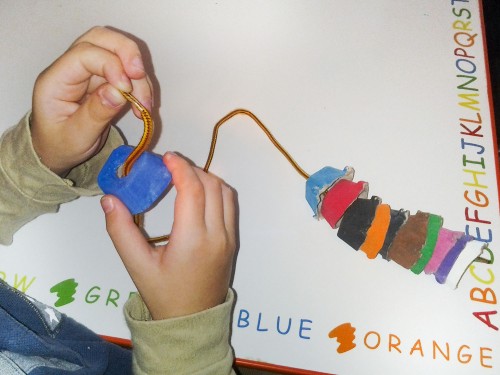 Preschool General Conference Activities – Do-a-dot Apostle Pages
I made a Do-a-dot Apostle page for each of the 15 prophets and apostles. These are the same pages that I used as Magnet Pages. Another great way to use these is with do-a-dot markers! We love do-a-dot markers (read my review here) and these dot marker pages are one my kid's favorite General Conference activities.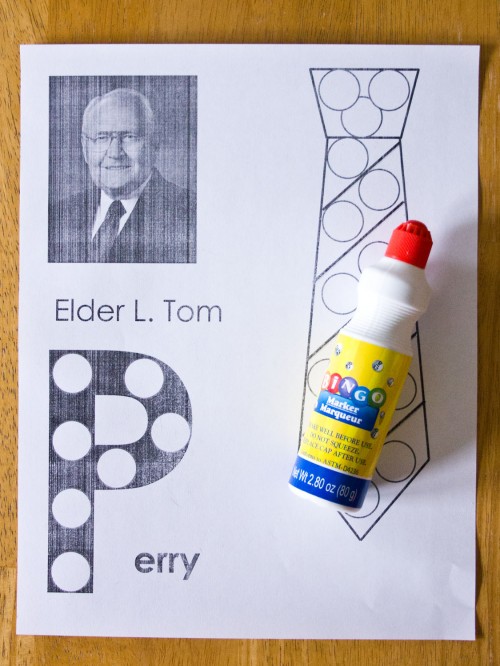 To use these, just have your preschooler dab the circles with dot markers.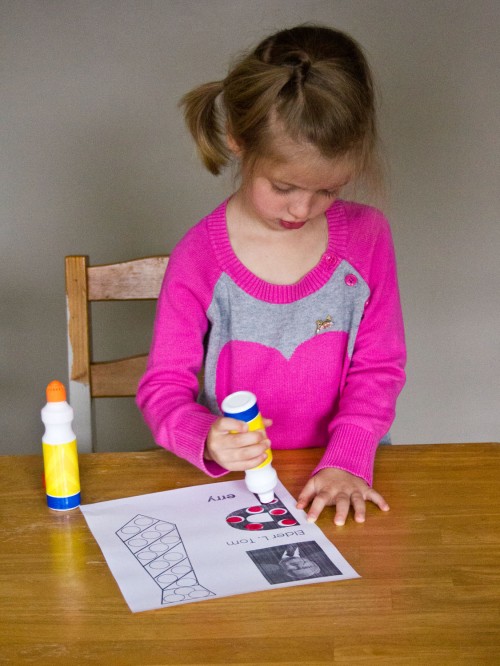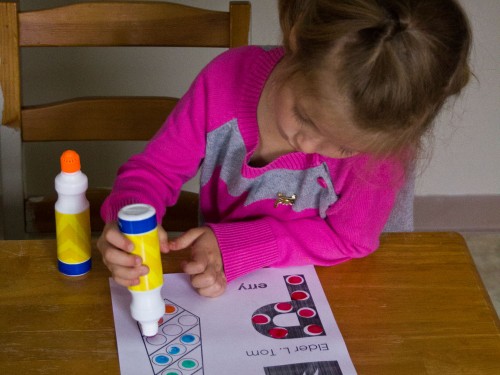 If you don't have do-a-dot markers, never fear, you can still complete this activity in a lot of fun ways. Use cheerios (or M&Ms or popcorn or skittles or whatever) to place over the circles and allow your child to eat them once all the circles are filled. You can also have your child cover the circles with stickers or simply color them in with a crayon or marker. You could also give your child a stamp pad and have them fill in the circles with their thumbprint or fingerprint. Be creative! The more creative it is, the more likely it is to keep your child busy during an entire General Conference talk. :)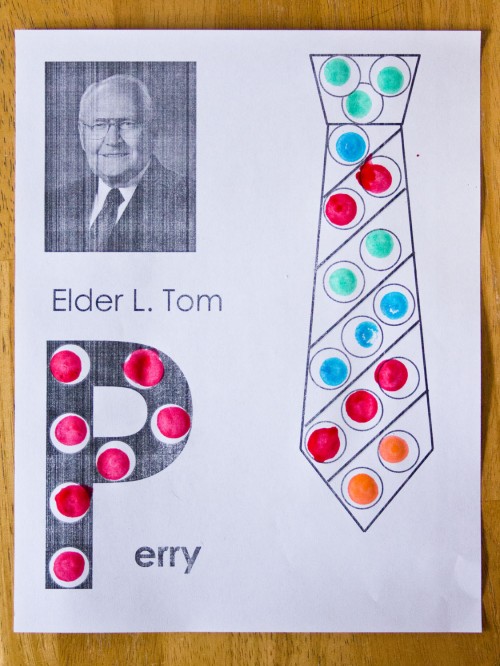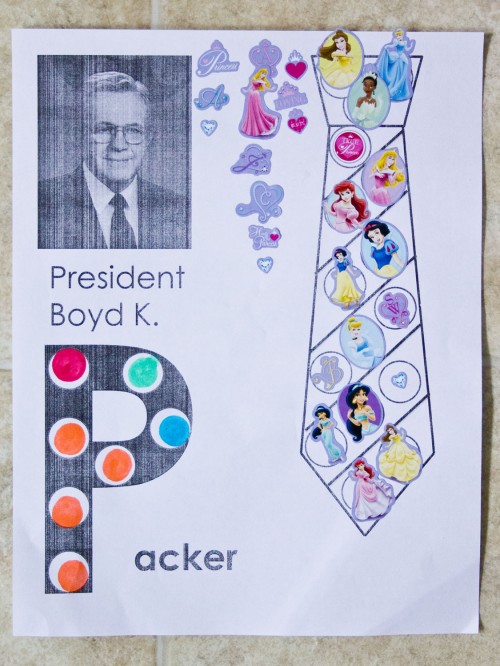 *Special thanks to Cassidy's niece for being the model in these pictures.
Other Posts You Might Like
*Get all of our General Conference printables in one easy download here.*
Follow my General Conference Pinterest board for the latest General Conference activities. Find out more about General Conference here.