What are some color activities or games I can do with my toddler to teach him or her colors?
If you are looking for ways to teach colors, you have come to the right place. Check out this ultimate resource for teaching colors. There are over 45 games, activities, and books that will help kids, preschoolers, and toddlers learn and understand colors.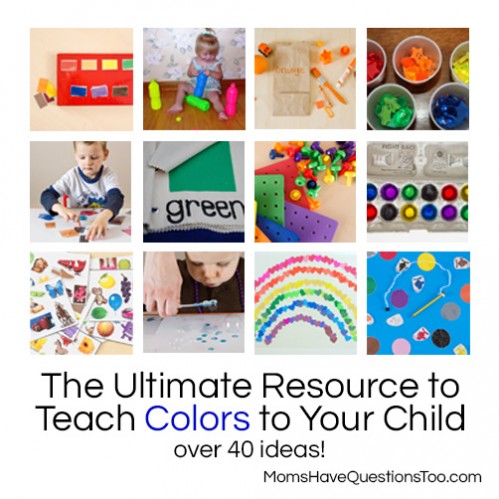 If you have a color activity you would like to add, please leave it in the comments and we'll add it to this list!
Color Exploration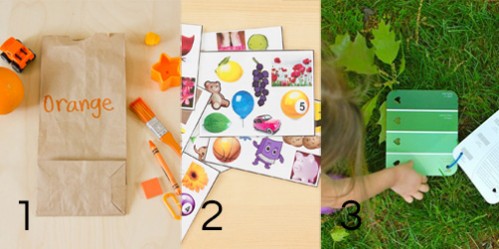 Color Matching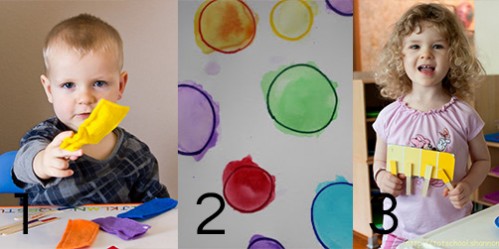 Color Mixing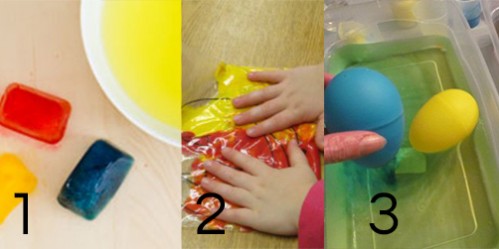 Ice Cube Color Mixing from Moms Have Questions Too
Mix Paint in Plastic Baggie from Teach Preschool
Easter Egg Color Mixing Water Play from Teach Preschool
Color Mixing and Painting with Skittles from Gummy Lump
Printable Color Wheel and Water Droplets Activity from Mama Jenn
Math Activity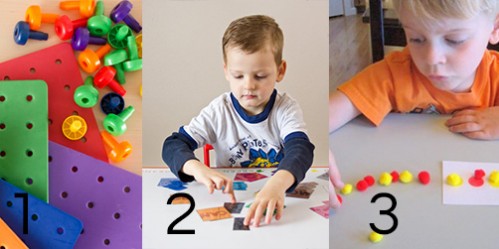 Sensory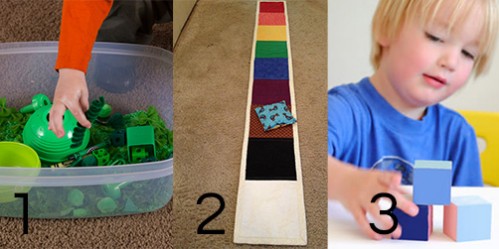 Color Sensory Bins from Moms Have Questions Too
Bean Bag Color Toss from The Chorister's Corner
DIY Wooden Gradient Blocks from Handmade Charlotte
Sidewalk Simon: Rainbow Learning Activity from Toddler Approved
File Folder Games/Busy Bags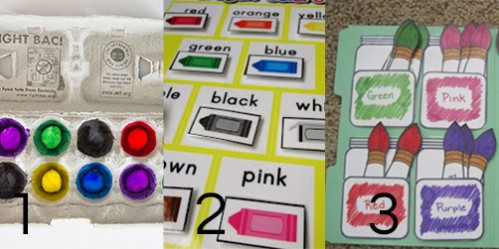 Egg Carton Pompom Match from Moms Have Questions Too
Crayon Color Words Magnet Mat from Flapjack Educational Resources
Paint Brush File Folder Game from Confessions of a Homeschooler
My Colors Quiet Book from Everyday Celebrations
Printable Color Worksheets from Kids Learning Station
Color Sorting into Cups Busy Bag from My Joy-Filled Life
Book of Colors from Ain't She Crazy
Dino Eggs File Folder Game from File Folder Fun
Sorting Colors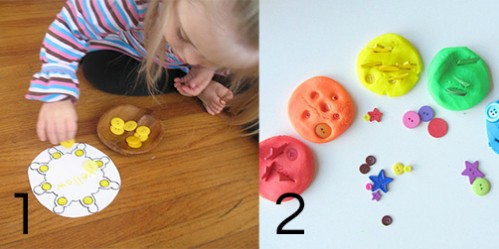 Rainbow Activities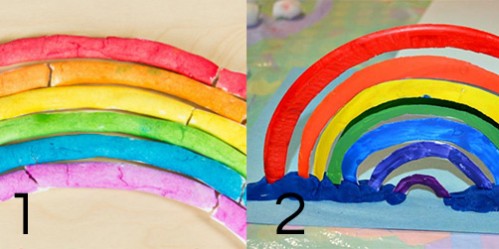 Rainbow Craft Clay Puzzle from Moms Have Questions Too
Plate Rainbow Craft from Blog Me Mom
Paper Squares on Rainbow Outline from The Gold Jellybean
Color Books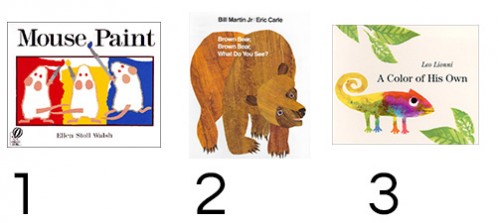 *Want to see more themed activities like this for toddlers or preschoolers? Check out our store page where our toddler and preschool series are compiled into Activity Packs for only $1.99! The Activity Packs are full of lesson plans, printables, and a curriculum guide.
[hr top]