What can I do to use my wrapping paper scraps instead of throwing them away?
It's that time of year when we start wrapping presents to put under the tree. Do you ever feel like you waste that beautiful wrapping paper when you cut it down to fit the present just right? I do! I love paper so I always have a hard time throwing it away, even little scraps. So today's post will give you some ideas of how you can reuse those scraps!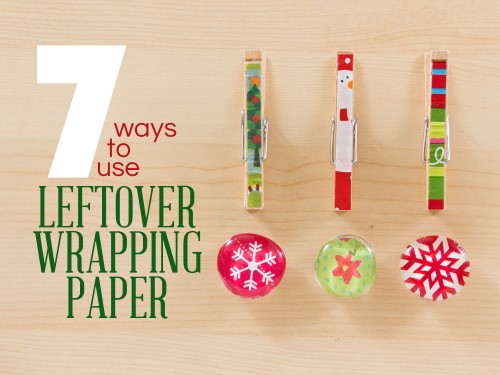 One of our more popular posts is our Flat Marble Alphabet. You can easily turn this cute teaching idea into a quick gift or just a decoration by using your wrapping paper scraps. Here's what you do:
First, cut the wrapping paper to the size of the marble. Be sure to center around any design you want to feature. Then, spread some homemade mod podge on the back of the marble and place the wrapping paper on the back with the design touching the glue. Paint a little mod podge on the back to make it extra secure and let it dry completely. Once the mod podge is completely dry hot glue a magnet to the back. Voila! A beautiful Christmas magnet! These are such a fun way to spruce up your fridge and also make a great gift.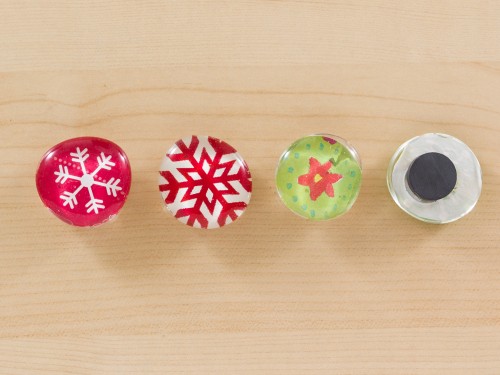 Don't worry if this isn't quite your thing… I have some more ideas on what you can do to use that leftover wrapping paper. Kirstylee gave me these cute glitter clothes pin magnets to adorn my fridge last week. I absolutely love them! Then, as I was thinking about this post I thought to myself, "I could do the same thing with wrapping paper!" So I did :).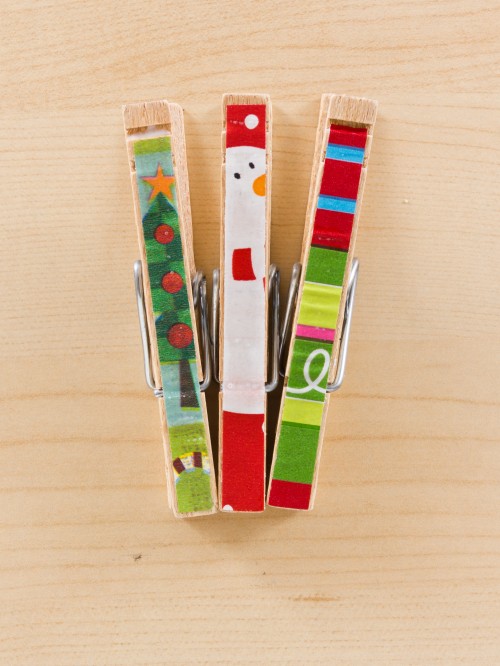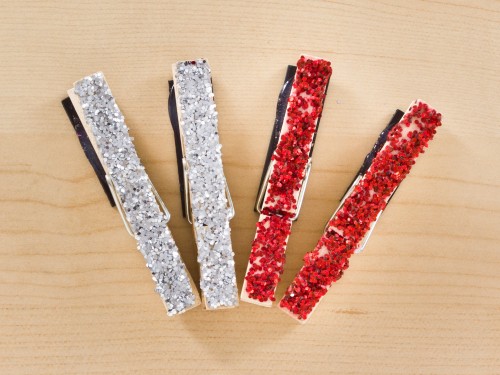 Simply cut the wrapping paper to the size of the clothes pin, mod podge it to the pin and hot glue a magnet to the back. So easy and so cute! You can also make the glitter ones like Kirstylee did and just use glitter instead of wrapping paper (a similar idea to the glitter star ornament she made).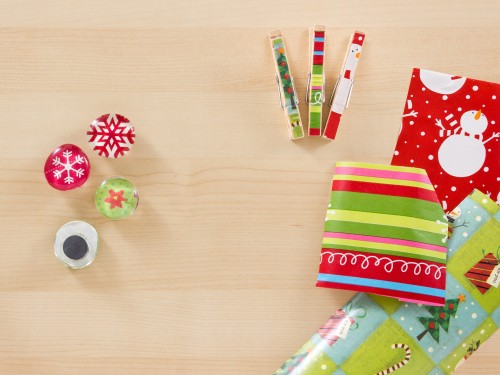 Some other things you could do with the wrapping paper:
If you have any other ideas please feel free to share them! I'm always looking for ways to recycle my paper scraps! Be sure to save those cardboard rolls from your wrapping paper too. I'll have some organization ideas to do with them in January!
Also, if you are looking for cute tags now that you have wrapped all your gifts, take a look at MyOwnLabels.com. They have some beautiful tags!