Where can I find a printable that will help teach my child patterns?
It's time for the final post in our pattern activities series. If you've missed any of our other pattern activities, check the bottom of the post for links to the other activities. Also, check out our store page for activity packs of our other series.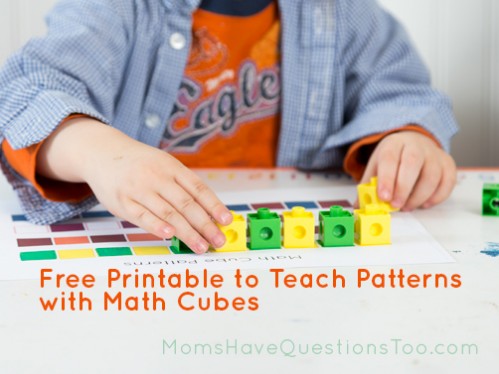 Today's pattern activities for preschoolers uses a free printable that I made. Throughout this series, I have been trying to use different materials for pattern play. Smiley Man has a sudden interest in math cubes lately, so I figured they would be perfect for teaching patterns. Quick side note: Here are the math cubes that we have (and whose colors I based the printables off of); however, I don't really love them. They work just fine, but I really wish I had bought these math cubes instead.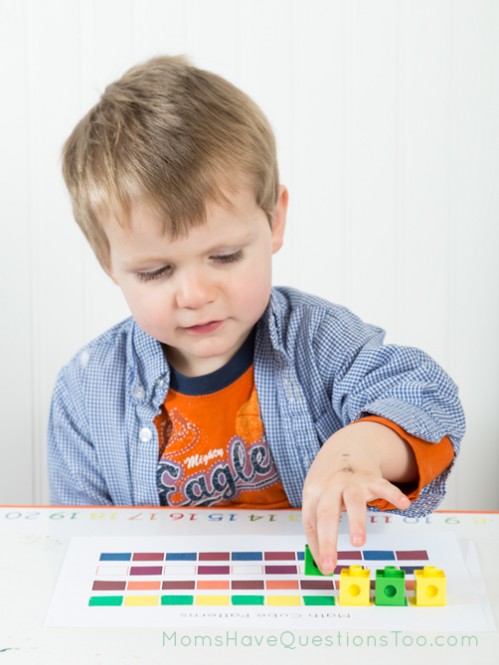 The idea behind these math cube printables is pretty straightforward. Just print them and use math cubes to cover the squares to make patterns. I didn't make any blank squares this time because I was targeting a slightly younger crowd. If you do have an older child though, there are plenty of ways to make these printables a bit harder.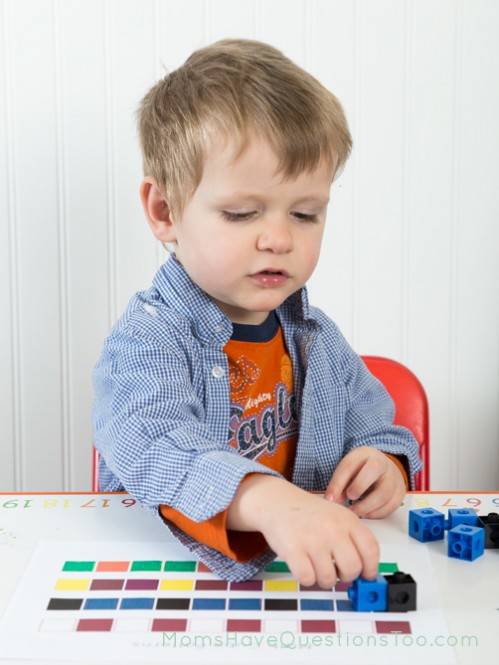 Have your child snap the pieces together instead of just placing them on the squares. You can lay the long piece on the paper above or below the squares, or build a tall tower with the same pattern.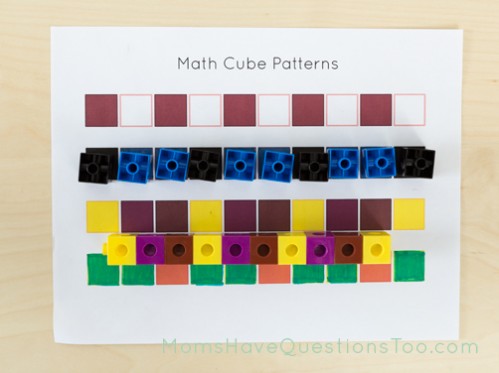 You could also have your child use tongs to put the math cubes onto the right squares. This would help them work on math skills and fine motor skills. Don't forget to check out our other pattern activities for preschoolers.
[hr top]

We've found some fun people with great linky parties. You might just see this post linked up on one of these amazing sites!
No Time for Flashcards, Train Up a Child, Teach Beside Me, 1+1+1=1, Living Montessori Now, In Lieu of Preschool, ABC & 123, Sun Scholars, All Our Days, Frogs and Snails and Puppy Dog Tails, Homeschool Creations, 123 Homeschool 4 Me, Teaching Mama.